Dimitri Gufield
International Sales Manager.
Dimitri Gufield, is the new International Sales Manager at Metropolis. With his experience Dimitri brings a fresh perspective and unique business approach to Metropolis.
He was born in the former USSR, in Lvov, Ukraine. He emigrated with his family and was raised in Haifa, Israel.
There, he served in IDF and later attended Haifa University, majoring in Economics & Statistics Faculty.
Dimitri then emigrated to the United States in the early eighties. Since then he ran several successful businesses in the United States and Europe before joining Metropolis.
He is a proud father of three daughters and avid NY Rangers fan!
Dimitri loves life, an easy going person and a professional in his field. Today he likes the simple country life and lives in Orangetown, NY .
---
Leon A. Gugel
Owner, President
Leon@metropolismedical.com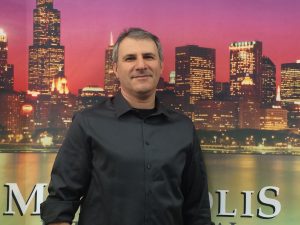 With over twenty years of sales and marketing experience, as well as more than a decade in the medical field, the name Leon Gugel has become synonymous with honesty, integrity and outstanding service.
Leon Gugel has been in the pre-owned diagnostic imaging field for over 15 years. In this time he has brought a new level of competence and performance in locating, procuring and delivering quality pre-owned diagnostic imaging equipment to brokers, dealers and end users alike. He has built personal relationships with many people around the country and the world, and that is why customers come back to him and Metropolis on a constantly repeating basis.
---
Ashley Velez
Office Manager
officemgr@metropolismedical.com
Ashley Velez was born and raised in the Bronx. –A Bona fide New Yorker! Ashley graduated school at the top 10% of her class.
She is currently working on a Bachelor's Degree in Film at Hunter College. She aspires to one day be a film director and screenwriter.
She comes from a family with a long history of film and music making.
At Metropolis, she handles all calls and communications with customers and helps the sales staff with contracts and invoices.
Ashley also has several years' experience in customer service, which aids her in the role as our receptionist.
As well as helping the service department in ordering needed parts.
After work, she loves to watch movies, her favorite genres are horror, fantasy, and comedies.
---
Alexandru Belii
Service Technician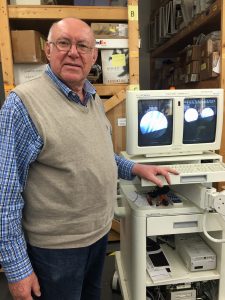 Alexandru Belii is a new member of the Metropolis team. He comes with a depth of knowledge and real world experience in working with electronics and mechanical systems.
He received his Master's Degree from Chisinau Polytechnic University in Moldova.
He studied design and integration of electronics and microcircuits. He worked for over 30 at the Mezon Plant in the former USSR in electronics and worked on micro-electronics used on subsystems in the former Soviet Space Program.
He arrived in the United States in 2005. Upon his arrival, he studied and participated in the design and production of OLED glass products for modern uses.
He is a father of a son and a daughter and a proud grandfather of a grandson. Alexandru loves to travel around America and relaxes by the water in his spare time.
---
Jorge Quiñones
Service Technician
service@metropolismedical.com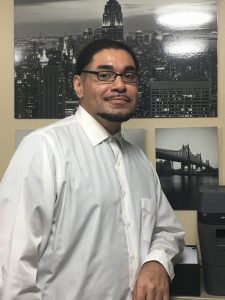 A New York native, Jorge was born and raised in Brooklyn. Jorge is a new member of the Metropolis team. He is in charge of organizing and maintaining the warehouse and parts inventory. He also helps in coordinating various service calls with Metropolis' customers. In the past, he has worked with audio and video systems. He likes to learn new things and finds the challenge of integrating electronics, rewarding. He graduated with a Degree from Boricua College. In his spare time he likes to read and study history. He is also a die-hard Knicks fan.
---