Adriana Cruz
Operations Manager
OperationsMgr@metropolismedical.com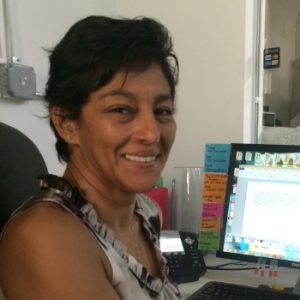 Adriana was born and raised in Mexico, but has been living in USA for almost 26 years.
She is also a recent graduate from LaGuardia Community College and in her spare time she is attending Queens College with the aim of obtaining a Bachelor's degree in Accounting.
Adriana has extensive experience in the customer service industry, and this experience will help Metropolis with her insight towards helping customers.
---
Dimitri Gufield
International Sales Manager.
Dimitri Gufield, is the new International Sales Manager at Metropolis. With his experience Dimitri brings a fresh perspective and unique business approach to Metropolis.
He was born in the former USSR, in Lvov, Ukraine. He emigrated with his family and was raised in Haifa, Israel.
There, he served in IDF and later attended Haifa University, majoring in Economics & Statistics Faculty.
Dimitri then emigrated to the United States in the early eighties. Since then he ran several successful businesses in the United States and Europe before joining Metropolis.
He is a proud father of three daughters and avid NY Rangers fan!
Dimitri loves life, an easy going person and a professional in his field. Today he likes the simple country life and lives in Orangetown, NY .
---
Harry Pesante
Service Technician
service@metropolismedical.com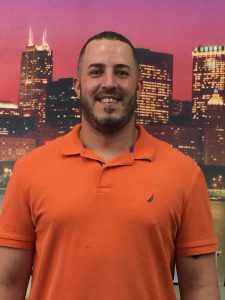 Harry Pesante is a new team member at Metropolis. Harry hails from Puerto Rico. It is on the Island of Puerto Rico and all over the Caribbean that Harry sharpened his skills with over 7 years of experience in the repair of X-ray and Imaging systems.
Harry's career starts when he was very young, when he was separating parts of all the electronics he found at his home.
Years later he started professionally at Medintek Corp. Here, he worked on X-ray, MRI and CT Systems. Later, he moved to Philips Healthcare and honed his skills further.
There he worked on X-ray, MRI, CT, C-arm and Special Procedures systems as well as some non-imaging modalities.
With Metropolis, Harry is taking a further step in his career, helping our customers be up and running and focusing on patient care.
-Instead of worrying about their respective systems.
Harry in his early 30's and is a devoted father. He is very responsible and is focused in his job. Though he misses his native Puerto Rico, especially the weather. But he loves New York, and all that this big city has to offer.
---
Leon A. Gugel
Owner, President
Leon@metropolismedical.com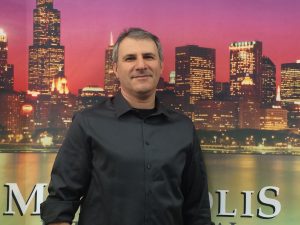 With over twenty years of sales and marketing experience, as well as more than a decade in the medical field, the name Leon Gugel has become synonymous with honesty, integrity and outstanding service.
Leon Gugel has been in the pre-owned diagnostic imaging field for over 15 years. In this time he has brought a new level of competence and performance in locating, procuring and delivering quality pre-owned diagnostic imaging equipment to brokers, dealers and end users alike. He has built personal relationships with many people around the country and the world, and that is why customers come back to him and Metropolis on a constantly repeating basis.
---
Ashley Velez
Office Manager
officemgr@metropolismedical.com
Ashley Velez was born and raised in the Bronx. –A Bona fide New Yorker! Ashley graduated school at the top 10% of her class.
She is currently working on a Bachelor's Degree in Film at Hunter College. She aspires to one day be a film director and screenwriter.
She comes from a family with a long history of film and music making.
At Metropolis, she handles all calls and communications with customers and helps the sales staff with contracts and invoices.
Ashley also has several years' experience in customer service, which aids her in the role as our receptionist.
As well as helping the service department in ordering needed parts.
After work, she loves to watch movies, her favorite genres are horror, fantasy, and comedies.
---
Alexandru Belii
Service Technician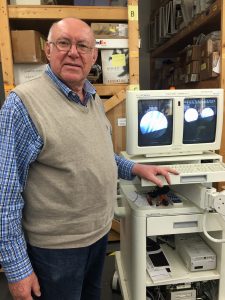 Alexandru Belii is a new member of the Metropolis team. He comes with a depth of knowledge and real world experience in working with electronics and mechanical systems.
He received his Master's Degree from Chisinau Polytechnic University in Moldova.
He studied design and integration of electronics and microcircuits. He worked for over 30 at the Mezon Plant in the former USSR in electronics and worked on micro-electronics used on subsystems in the former Soviet Space Program.
He arrived in the United States in 2005. Upon his arrival, he studied and participated in the design and production of OLED glass products for modern uses.
He is a father of a son and a daughter and a proud grandfather of a grandson. Alexandru loves to travel around America and relaxes by the water in his spare time.
---
Gabe Freydson
Acquisitions Director
gabe@metropolismedical.com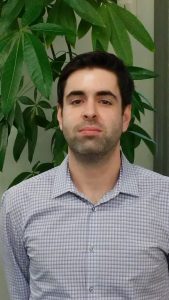 Gabe Freydson is the Acquisitions Director at Metropolis International. Gabe's primary responsibilities include negotiating, seeking out and organizing purchases of various imaging modalities. He originally started in the medical field as a Field Service Engineer providing installs, repairs and preventative maintenance to many healthcare & academic institutions throughout the tristate area. Now his responsibilities are aligned with his true passion, in customer relations and strategic implementations.
He relishes the opportunity in providing a seamless, simple and cost effective way in helping his clients in getting rid of their unused imaging systems.
Born and raised in Queens, NY, Gabe graduated from Queens College with a BA degree in Political Science and minor in Philosophy. He also has an electronics degree from Bramsonort. In his spare time Gabe enjoys trying new foods and playing guitar.